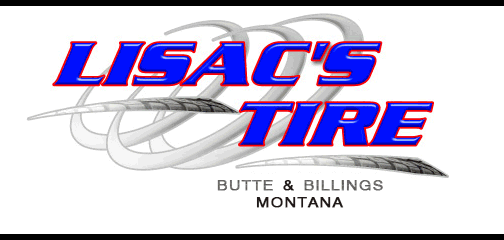 By Marc Kelley
Syndicated by: Montana News
Another week of craziness for our country has come to an end. Our thoughts and prayers are with so many at this time. The victims of yet another senseless act of violence committed by a madman in Texas, the people of the Bahamas, as they struggle with the aftermath of Dorian, our own people along the South East coast of our country, as they prepare for the unknown, and the thirty-three victims who perished in The Conception, dive boat fire in California.
Finding a means to vent the stresses of these events can be difficult at best. Something we hear very little about is the benefits which come from gathering friends and family and spending a day at the range, shooting and plinking. Personally, I always feel better after spending some time at the range and I hope you will consider giving this therapy a try.
As with each act of violence, except in Chicago, the Liberals are once again lecturing us on why the Second Amendment, no longer applies to the citizens of our great country. At one time they only hinted at their true goal; but now, they are actively calling for gun confiscation, veiled with the label of a "Government Buy-Back." Like most of you, I did not buy my guns from our Government and there is no way in hell, I am going to willingly give them up for a fraction of their true value.
As is the case with so many politicians, our Liberal friends are very short on the details of just how the gun confiscation program will be implemented. Some have said, "The American People, will simply do the right thing and surrender their weapons peacefully and willingly, while some gun owners, may well take this approach, I fear many others will not. The act of confiscating weapons is horrific duty for law enforcement. Not only do our cops understand, their lives would certainly be in harms way, many simply do not agree with the concept of confiscation. This dilemma is called "cognitive dissonance", and is experienced when one is faced with making a decision between two choices, which are equally distressing. Being caught between the proverbial rock and a hard place has been considered since the days of Homer, the Greek philosopher who wrote of the choice faced by Odysseus as he navigated his ship and crew past two, equally dangerous sea monsters. Ultimately, Odysseus made his choice and sacrificed many members of his crew saving only a few, to fight another day.
Our country has faced just such choices in the past and like Odysseus, those choices cost our country dearly. The US Civil War threatened to tear our country apart, pitting brother against brother and dividing families along political ideology. We were warned by Union General, William Tecumseh Sherman, as he begged the politicians of the day, to consider other options short of bloodshed, to settle our differences. Yet in the end, just like Odysseus, a choice was made, a choice which cost our country over 600,000 lives.
The attempt to rewrite US history by tearing down the monuments of the US Civil War, has in short order, resulted in flawed thinking and ignorance. The weaponry used in the Civil War was made up predominately, of single shot, muzzle loaded rifles and pistols. Utilizing these rudimentary weapons, we devastated our fellow citizens. As the Liberals are quick to point out, the weapons of today are capable of exponentially increasing the loss of life, when turned on other human beings. What has not changed is the idea, it is necessary for our citizens to have the ability to arm themselves, against the acts of a tyrannical government. This is the basis of the Second Amendment and this belief will remain in place, up until our Right to Keep and Bear Arms is infringed.
Our politicians today, just like Odysseus, are faced with a choice and just as General Sherman predicted, choosing unwisely will have devastating consequences for our citizens and our country. I hope and pray, we will have the foresight to follow our Founding Fathers wisdom and find a way to end the senseless violence in our country, without beginning a new Civil War. There are many things we can do to change the violent behavior which plays out on our streets on a daily basis…criminalizing 150 million, law abiding, gun owners, should be well down the list of solutions…..
Please reload
I'm busy working on my blog posts. Watch this space!
Please reload