Billings Police Officer Grant Morrison Part 3 of 3: Officer Grant Morrison May Find Himself Not Entitled To Police Qualified Immunity For The Shooting, REDRUM (Murder) Of Grant Morrison
           (NOTICE THAT EVEN THE PUBLIC DID NOT BUY INTO HIS SOB STORY. NOR DID THEY DONATE
           TO HIM  MONEY AFTER THE MURDER/SHOOTING OF RICHARD RAMIREZ.LIKE HE WANTED)
                  (ONLY 1 PERSON DONATED TO SCUMBAG BILLINGS POLICE OFFICER GRANT MORRISON)
Montana News Disclaimer:  One of the most sacred principles in the American criminal and civil justice system, holding that a defendant is innocent until proven guilty. In other words, the prosecution  or Plaintiff's must prove, beyond a reasonable doubt, each essential element of the crime or civil allegations charged or leveled.  Until then the defendant or respondent is considered innocent of the charges or civil allegations.
by: Donald Cyphers investigative reporter
Syndicated by: Montana News
Grant Morrison thrust himself into the public Media spotlight for his ruthless murder of not only James Shaw, but about 14 months later Richard Ramirez.
Who will Grant Morrison murder next? You, or possibly you're neighbor? Or how about your son or daughter or your grandson or granddaughter? Let's take this a bit further, will he murder a homeless person next? Or will he eventually, in his crazed mental state, shoot and kill the Chief of Police?
Or
Will he push and bully someone far enough to shoot and kill him for fear of him killing them? After all, he does have a history of shooting and murdering 2 different innocent unarmed Billings citizens about 14 months apart.
Morrison then hides behind the "Justified Shooting Shield." After he cries alligator tears on the I-Cop video and in the Coroner's Inquest hearing of the Richard, Ramirez's officer involved shooting or rather #REDRUM. (murder)
Officer Grant Morrison has proven to the general public, he is a cold-blooded killer who cannot be trusted on the streets of #Billings Montana as an Officer of the Law. He has become an enormous #legal Liability to the Billings public taxpayer and a total embarrassment and mockery of the Billings Police Department and the words "Law Enforcement Officer " who do try to protect and serve the general public to the best of their ability but get a black eye due to Scumbag Officers, like Grant Morrison.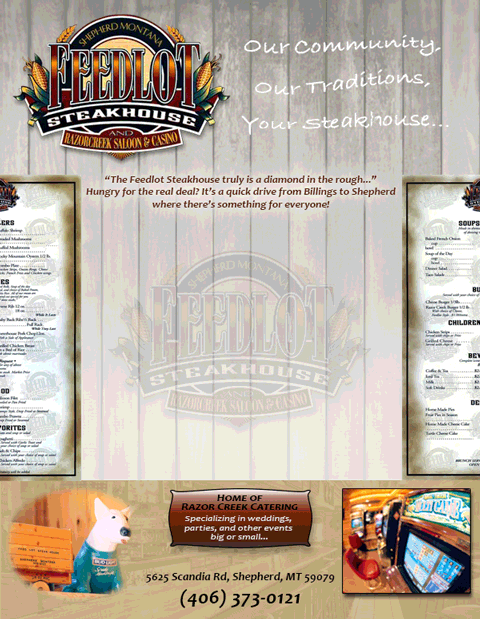 Eventually, the public will respond but not in favorable ways towards the Billings Police department regarding Grant Morrison.
#Chief Rich St. John has fostered a climate of public distrust of the police. How sad…He is the Problem--the buck stops with him.
In the Opinion and Order from the Court it states the following: "Even if Morrison's use of deadly force was unconstitutional, he is entitled to qualified immunity if he did not violate clearly established law." But, as we all know, the Court cannot establish or determine whether #Officer Grant Morrison violated established law without first, knowing the facts of the case.
Don't forget that it is important for the #Richard Ramirez Estate to prove to a jury that Grant Morrison does not have qualified immunity by using the analysis of the two-prong approach as; (1.) Whether the official violated a constitutional right, and (2.) Whether the right was clearly established.
The Court/Jury must find the needle in the haystack that is the test if the deadly force that #Grant Morrison used was objectively and reasonably based on the totality of the entire facts surrounding the circumstances… or if it was not.
Many in the public agree to the fact that Grant Morrison acted with malice and his malicious actions that night he shot/killed/murder Richard Ramirez indicate that Grant Morrison's conduct is based on and constitutes oppression, fraud, or malice and does not arise out of the course and scope of the employee's employment with the City of Billings.
If this IS the case, Officer Grant Morrison's conduct as an employee of the city of Billings in his official capacity constitutes a criminal offense as defined by MCA Title 45. Chapters 4-7.
Will Officer Grant Morrison be held individually liable for the murder/shooting of Richard Rameriz? Probably not even if what Grant Morrison did, by his actions, constituted malice.  However, using the malicious conduct of Officer Grant Morrison in Court the Estate of Richard Ramirez should be able to recover for Morrison's misconduct that occurred within the course and scope of Grant Morrison's employment with the City of Billings as a Police Officer.
It should appear evident to any jury member that sits on the jury seat in this case, that Grant Morrison was acting maliciously and had direct intent on HUNTING DOWN RICHARD RAMIREZ and based on his conduct with the facts surrounding this case, that Grant Morrison has lied and stated different renditions of that evening and the evening prior and after that fateful night that Grant Morrison killed in cold-blood Richard Ramirez.
Or will the jury decide that Grant Morrison was acting under the authority of law and without malice, therefore not liable for assault and battery and that Grant Morrison did not use more force than what was reasonably necessary under the circumstances to properly perform his official duty as a Billings Police Officer?
At least the City of Billings should be held vicariously liable for assault in any degree that Officer Grant Morrison committed against Richard Ramirez.
A rather large group of religious entities have been praying for The City of Billings, Officer Grant Morrison including Chief Rich St. John to be held accountable for the wrongful death of Richard Ramirez. You the Public read and decide for yourself about Billings Police Officer Grant Morrison. Should he be held accountable for his deadly actions to RIchard Rameriz or not?
Make sure you read Part (1) and Part (2) in case you missed it.  Here are the links to those articles.
https://www.montanasnews.tv/single-post/2019/02/05/Part-2-Of-A-3-Part-Series-Regarding-Billings-Police-Officer-Grant-Morrison-Continued
https://www.montanasnews.tv/single-post/2019/02/01/Did-Officer-Grant-Morrison-Have-Motive-To-Kill-Richard-Ramirez-Part-1-of-3 …
This article was published by: Donald Cyphers Investigative reporter License# USPA-ID-US/VI-01/29995
                                                                                                             License# AINS-ID-80896CYP 
                                                                                                             License# USPRESS-ID-80896CYP
                                                                                                             License# IWGP-ID-74810-CYP-1
Please reload
I'm busy working on my blog posts. Watch this space!
Please reload