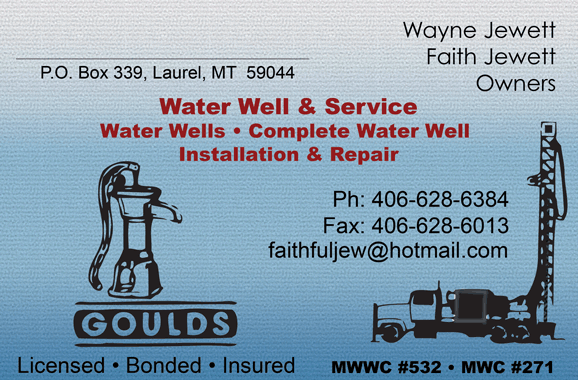 Syndicated by: Montana News
Billings, Montana--//MNA Press//-- Billings man Theodore Ricker Jr. was arrested and charged with Assault with a Weapon, Criminal Endangerment (2) counts and Eluding a Peace Officer.
All Four charges are considered felonies.

Billings Police Officer Lausch was involved with this pursuit.    
A reminder to those Montana News viewers, that Officer Lausch is currently being sued for wrongful arrest of a man by the name of Richard Darling.  (Case #DV17-0247)  An update on that case will be forthcoming.  Officer Lausch is considered a sloppy cop who makes wrongful arrests, then gets caught lying about it.
Back to the Theodore Ricker Jr. case.   
Billings Police Officer Lausch and Billings Police Officer Shreeve were told by the dispatch center that a disturbance call was in progress.   A few minutes later,  dispatch told responding Officers that several complaints had been called in. 
A man pointed a gun  at a another man and now was driving around.  The victim N.M. gave dispatch a description of the vehicle that Theodore Ricker Jr. was said to have been driving.
According to one of the complaints, Ricker Jr., was fighting at the Our lady of Guadalupe Church.  The reports also indicated that as he left the church, the  suspect was near the South Park and was now outside of his vehicle with a shotgun.  
Dispatch later came back on the radio and stated that the suspect Theodore Ricker Jr. had gotten back in his vehicle,  driving somewhere in the area without his headlights on 6th Ave near South 29th street.
Billings Police located the vehicle in question on South 29th Street heading right towards Billings Police Officer Lausch.  Officer Lausch, activated his overhead lights to get the vehicle to stop.  The vehicle turned West bound on 6th  Ave South and quickly accelerated away from his patrol car.
The pursuit started.
Officer Lausch and Officer Shreeve  pursued the vehicle westbound on 6th Ave South and claim that they were reaching speeds in excess of 60 miles per hour.  Once Officers were able to read the license plates, the vehicle came back as a stolen vehicle.
The chase continued with Officers asking for other Officers to assist them.  By now they were headed West bound on  King Ave East. 
The Yellowstone County Sheriff Department and the Montana Highway Patrol joined the pursuit.
 As these Officers joined the pursuit, Billings Police Officer Lausch and Billings Police Officer Shreeve exited the pursuit.
Many miles away, Theodore Ricker Jr. lost control of his vehicle and came to a sudden halt out in a field, just off of the Pryor Road and the Saint Xavier Highway, which in this area, is still located in the County of Yellowstone. 
 MPH Trooper French and Deputy McCann ordered Theodore Ricker Jr. at gunpoint, out of the vehicle.
A spike strip had been launched to disable the vehicle.  It was reported that Ricker Jr., had dragged the strip for some distance.
Officers were able to find a rifle on the front passenger side on the floor board and a machete on the driver's side floor board.
According to the victim N.M.  He stated in his interview that when he was outside in his front yard a vehicle drove by his house at a high rate of speed.   N.M. yelled at Ricker Jr. to slow down, Ricker Jr., got out of his vehicle and pulled out a shotgun and pointed it at N.M., challenging him.  The victim N.M. walked into his house and called 911.
This article was published by: Donald Cyphers Investigative reporter License# USPA-ID-US/VI-01/29995
                                                                                                             License# AINS-ID-80896CYP 
                                                                                                             License# USPRESS-ID-80896CYP
                                                                                                             License# IWGP-ID-74810-CYP-18
Please reload
I'm busy working on my blog posts. Watch this space!
Please reload