City Of Columbus Residents Can Rest, Another Bad Cop, Paul Caraway, Has Been Taken Off Montana Streets
Syndicated by: Montana News
Former Columbus a Police Officer, Paul Caraway was given an order by the United States District Court for the Montana Billings Division,  regarding his Montana Wrongful Discharge from Employment Act.    Paul Caraway assert and claimed  that due process violations were not afforded to him amongst other alleged,  allegations .
Factual background
Paul Caraway has been employed by the town of Columbus, Montana as a Police Officer between the years of  2008 through 2015.
 Back on July 3rd of 2015, Caraway,  was placed on suspension without pay starting July 6th 2015, due to multiple  sexual allegations against him.
The town of Columbus brought in the Department of Justice Division of Criminal Investigation to investigate.
 The city of Columbus did their own  investigation and concluded it on September 28, 2015 .
It stated that there was insufficient evidence to charge Caraway with sexual assault siding there was serious credibility issues with Paul Caraway and the victim however,  the department did say that the Paul Caraway acted inappropriately in office settings.
Sergeant Paul Caraway would continually try to characterize his actions as just playfully playing with other  Yet other did  not participate and felt that it was inappropiate especially in this office setting.
The city of Columbus did it's on independent investigation,  Carla Caraway was interviewed by Chief Pronovost and at the end of that investigation Caraway was notified in writing by Mayor Gary Waltermann on November 6th 2015 notified Caraway that his employment with the town of Columbus Montana was being terminated .
Caraway was suspended without pay in a letter that was handed to him that outlined the decision and the grounds for Paul Caraway's termination.
 Caraway was referred to the city's policy manual regarding the city  grievance procedure.
This policy states,  an employee may send the mayor a written grievance to respond to disciplinary action and that the mayor can investigate the grievance and include that investigation in a written report.
Paul Caraway did indeed send the mayor a detailed response dated November 11th 2015 denying all allegations against him.  However,  Chief Pronovost included and showed information to the town of Columbus's Mayor regarding matters raised in Caraways' grievance.
 Gary Woltermann responded on November 20th 2015 and in his response he addressed multiple issues raised by Paul Caraway notifying Caraway that his employment with the city was terminated.
At this point, Paul Caraway, the only course for legal was to appeal his termination to the city's police commission,  however Caraway,  did not take advantage of that appeal regarding  his termination in front of  the police commission instead  Paul Caraway filed a federal action on September 8th 2016 .
Summary judgment
This type of action is appropriate, the  plaintiff had to show the absence of a material fact and entitlement to judgment as a matter of law that would conclude also any material facts which may affect the outcome of the case or any dispute regarding a material fact can be held genuine only if there is sufficient evidence for a reasonable Fact Finder that returns a verdict for the non-moving party any disputes over irrelevant or unnecessary factual facts does not preclude or grant a summary judgment.
In this particular case, Paul Caraway has the initial burden of establishing clear  absence of a genuine issue of material fact.   After all he is moving party this burden he has to prove they  are:  1.  by presenting evidence that negates an essential element of the  non-moving party and 2.   by demonstrating that their non-moving party faiedl to make a showing sufficient to establish an element essential to that party's case.  But this party will have tl bear the proof or burden of proof at trial.   The moving party failed in his initial burden regarding summary judgment, Therefore, must be denied.
The moving party cannot defeat the summary judgment merely by demonstrating that there is some metaphysical doubt as to the material facts however,  the mere existence of a scintilla of evidence in support of the non-moving party position is not sufficient .
In Paul Caraway's amended complaint, he alleges and asserts, his termination constituted the privation of property interest without due process of law however Paul Caraway states that he was not provided with a post termination hearing as required by the United States Constitution.
The town of Columbus and defendants did respond and Paul Caraway was provided with adequate process,  they even claim he was provided with multiple notice and opportunity to contest the grounds of his termination before he was discharged and also had a right out of the Montana statute to appeal his subsequent termination to the city police commission the availability of pre-termination and post termination process.   Paul Caraway has to satisfy any of his due process requirements that he is afforded by law and that no constitutional violation ever occurred.    They also maintained,  that they are entitled to qualify for qualified Immunity on Paul Caraways Constitutional claims .
Any due process claim brought under 42 USC 1983 has two requirements (1).  privation of a constitutionally-protected liberty or property interest and to a denial of adequate procedural protections.    In this case, Paul Caraway's complaint did not show that  the defendants appear to dispute, and can carry and  meet the first requirement, and  that the city of Columbus did not contest such  property interest.
This was also undisputed that Caraway was deprived of the property interest when his employment with the city was terminated but the only question in this case was whether the de privation was accompanied by adequate procedural protections?   The Court ruled that Caraway does not appear to argue that any termination process by the city lacked any of these requirements the undisputed facts that  Wasserman, sent  Paul Caraway a written notice of the allegations brought against him and that that notice had a detailed outline of the evidence in support of those allegations and Paul Caraway was given every available opportunity to respond in writing .
Therefore any pre-termination process provided by the city, did comply with the requirements of the due process regarding Paul Caraway's termination.
Let's take a look at the Columbus Police Department:
The Montana Law requires that every city or town that employs more than three full-time Law Enforcement Officers Officers should form a police commission according to the Montana code annotated 7 - 32 - 4151, a member of the Montana police force who is disciplined or discharged as a result of a decision by a town or city has a right to appeal to the police commission.  According to the Montana code annotated 7 - 32 - 4164  the police commission is required to hear and determine any appeal according to the Rules of Evidence applicable to courts of record in that state and according to the Montana code annotated 7 - 32 - 4155 all hearings are open to the public and according to Montana code annotated 7 - 32 - 4158 he also has a right to be present and just submit  evidence.
According to Montana Code Annotated 732 - 4157 the commission then has the power of subpoena to compel the attendance of witnesses at his hearing according to Montana Code Annotated 7 - 32 - 4159 , the commission has the authority to sustain, modify, or overrule the disciplinary order of the Mayor.
In Montana Code Annotated 7 - 32 - 4160 if an Officer is dissatisfied with commissioner's decision he has a right to appeal the decision to Montana State District Court which has jurisdiction to review all questions of fact and all questions of law in  a suit brought by an officer or member of the police force that is also in Montana Code Annotated 7 2 - 4164 but in this case, Paul Caraway, did not dispute the availability of his process .
Paul Caraway only pointed out that he was entitled to a post termination review process before the police commission and he stated that the unavailability or the inadequacy of a post termination process would be considered a meaningful for opportune time may itself, be the source of a due process violation .
Although all these statements the Court ruled are true,  Paul Caraway does not dispute that the police commission process was available to him and he had every opportunity to invoke it immediately upon  termination but he did not do that which was both available and immediately accessible  to him.
Paul Caraway did acknowledge he had acquired actual knowledge of his right to appeal at some point following his termination although not entirely clear when Paul Caraway had this knowledge, however he states that it was about 6 months after his termination .
In this case,  there is no Statute in the State of Montana that gives any limitation restricting any time limit in which an officer can file an appeal before the police commission and their was no evidence to establish that he could not have obtained a meaningful review when he learned of the procedure instead, what  Paul Caraway did,  was  opted instead,  to wait several more months to file a court action .
The court found that Caraway was not deprived of any property interest without due process of law and of course summary judgment should be granted as to count (1) of his second amendment complaint,  Paul Caraway maintained that the defendants were  stigmatizing information in his personnel file and otherwise published stigmatizing information to the public and to the media in connection with his termination.  
Paul Caraway contends that he was entitled to a name clearing hearing what he alleged was not provided .
The city of Columbus disputed placing stigmatizing information in Paul Caraway's personnel files and then sending off for publication for due process purposes since Montana law protects the disclosure of the personal information they assert that they were not responsible for the publication of any stigmatizing information regarding Caraway.
The court found that it was not necessary to resolve any issue of whether stigmatizing information was made public to the media or whether defendants can be held responsible for any publication . Even if stigmatizing information was published which it was in the media,  Paul Caraway was provided every due process which was available to him and which he was entitled to,  therefore regarding the motion for summary judgment by the parties, the court assumed without deciding, that  stigmatizing information was published in connection with Paul Caraway's discharge, and that due process requires that he be provided with a name clearing hearing.
In this case, any discharged  Police Officer is entitled to a hearing when stigmatizing information is published in connection with his discharge.   It is also clear that  Paul Caraway was not entitled to a separate hearing as he wanted to be given an adequate opportunity regarding some other pre or post termination process and this is what Paul Caraway was attempting to gain.
In this case,  the Montana statutory procedures that were available to Paul Caraway were more than sufficient to provide him with a name clearing remedy.    However,  he did not do that,  had he done so, he would have had the right to a full evidentiary hearing, and of course the additional rights to appeal any commission decision to State District Court .
Paul Caraway claimed that he was effectively deprived of a hearing because he did not receive notice of his rights to invoke the process yet, he wanted the adequacy of this process for a name clearing hearing.  
Caraway relied principally  on the 11th circuit's decision Austin versus City Florida 87 1 21037 11th circuit 1987, but the Montana law does not require a notice to a police commission hearing and the only way to impose such a notice requirement here is to find that it is constitutionally-mandated.
 Paul Caraway had full knowledge of that process but instead chose to bring an action seeking damages for the alleged denial of that right therefore this summary judgment is appropriate   as to count (2) of Paul  Caraway's Second amendment complaint .
In Paul Caraway wrongful discharge,  which was count (3) of his  second amended complaint,  Paul Caraway asserted that the town of Columbus violated the Montana Wrongful Discharge  Employment Act.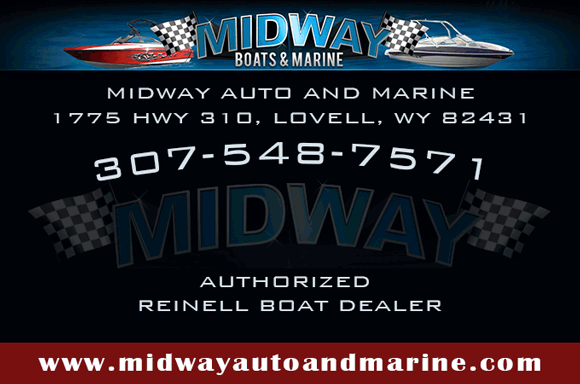 Paul Caraway also alleges,  that the city violated his express provision of its written personal policy by, (1). failing to involve me or Gary Waltermann in Caraway's post-suspension interview to maintain documentation of a verbal warning issued to  Caraway  back in 2009, regarding sexual harassment and Caraway's personal file.   (3).  failing to properly investigate a  2009 complaint against Caraway for sexual harassment.
Regarding Paul Caraway's first claim,  Caraway insisted that the city's Personnel policies require that the mayor be involved in conducting an interview investigation but the actual written policy of the City of Columbus, their  is no such thing the expresses this  provision like this.
The Personnel policy does not require that the mayor be involved in any investigation interview, in fact it  states that the Mayor only advise the employee of the suspected violation and nature of the interview prior any interview,  it also states that the mayor if he wishes to be involved in the process, he can but,  the policy does not express a mandate that the mayor be involved in conducting interview investigations .
The court found that it was difficult to understand why Paul Caraway  did not use the information to challenge the reasons for his termination.    Paul Caraway was provided with  the grounds for termination and he was in a unique position to know what the allegations against him were and more accurately,  Paul Caraway did not have any difficulty responding to those allegations during the grievance process.
Instead,  Paul Caraway only submitted a very detailed categorical general written response to the allegations that were  leveled against him.   Therefore,  the current argument that he did not possess information to challenge, with good cause,  is not persuasive
The court also found good cause, for  common application for the rule 15 factors which dictate denial of the motion to amend and  no indication that Paul Caraway was acting in bad faith, however   the court found undue delay, and Paul Caraway already admended his complaint on two prior occasions.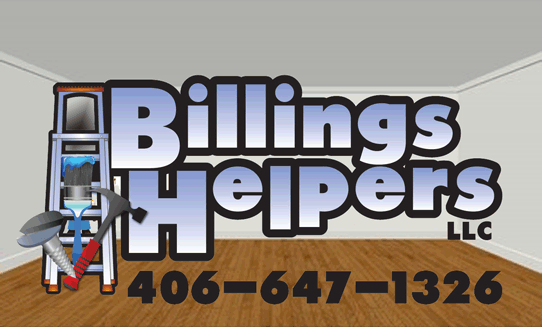 The court finds that there was prejudiced to the defendants which is in the rule 15 factor which carries the greatest weight . Paul Caraway did  not truthfully challenge any of the grounds for his discharge in this action, instead all his claims were all based on the procedure issues regarding his employment and   termination.
Caraway was afforded due process in his termination and whether the city of Columbus followed it's written policies and procedures,  the city of Columbus had no reason to conduct any discovery or defend themselves, whether the city had good grounds for  termination  of Caraway or as the city of Columbus pointed out in their motions, they would have had  to retain an expert to testify why the grounds for Paul's  dismissal are just and qualify.
 Of course in  short, the litigation process would begun again, schedule orders allowing time for disclosures of experts,  completion of Discovery and filing of additional motions.
Therefore the court has not found good cause for Paul Caraway's intended delay because the defendants would have been prejudiced by his amendment at this stage of the process therefore Paul Carawy's motion to leave to amend was denied in conclusion of this case the foregoing reasons the court gave an order as follows:
The defendant's which consist of the town of Columbus Jerry Woltermann, William Pronovost motion for summary judgment will be granted.
Paul Caraway's motion for leave to file a third amended complaint will be denied.
Paul Caraway's cross motion for partial summary judgment regarding liability will be denied.
Paul Caraway's motion for Limine, is denied as moot.
This was a long drawn out battle with the former police Sergeant, Paul  Caraway,  versus the town of Columbus and all other defendants.
The public can rest now, Thank God, another Bad Cop has been removed from the streets of Montana.
This article was published by: Donald Cyphers Investigative reporter License# USPA-ID-US/VI-01/29995
                                                                                                             License# AINS-ID-80896CYP 
                                                                                                             License# USPRESS-ID-80896CYP
                                                                                                             License# IWGP-ID-74810-CYP-18
Please reload
I'm busy working on my blog posts. Watch this space!
Please reload