Billings Woman Katharine Ann Love Kicks Billings Police Officer Stroble In The Testicals, Officer Stroble Accused Of Choking Woman In Retaliation According To A Deaf Woman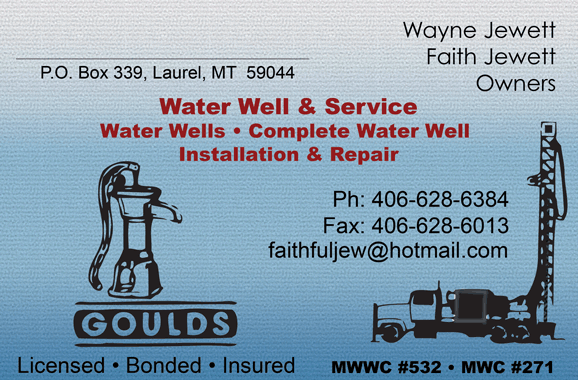 by: Donald Cyphers Investigative reporter
Syndicated by: Montana News
Billings woman, Katharine Ann Love was arrested and charged with Assault on a Peace Officer, Resisting Arrest and Obstructing a Peace Officer.
According to a Court hearing, On February 12, 2018 Billings Police Officer Stroble was dispatched the address of 1890 Woody Drive #701 for a report of a female that was threatening suicide.
As Officer Stroble approached the residence, he could hear multiple loud female screaming and what sounded like a physical fight taking place.
Instead of waiting for backup to enter a building, he entered into the residence by way of a male letting him in. A child was lying in a baby bassinet.
A verbal hostile and agitated female was on the other side of the kitchen with an island between her and the Officer.  Officer Stroble described the kitchen as being very small and cramped.
Tow other individual were in the residence, Jasmine Turrell and Lashshawn Brown.
Officer Stroble tried to speak to the female who appeared upset but she did not respond to his questions, so he turned his attention to the other two individuals who were in the residences.  The females name is Katharine Ann Love and her mother who is deft, was Jazmyne.  Katharine Love kept screaming that this was all her mother's fault.
Officer Stroble told Katharine that she needs to come with him to the hospital either willingly or in handcuffs.   Katharine stated that she would come with Officer Stroble in order to get out the situation soon.   

Katharine then started to sign to her mother Jazmyne, who is deaf.
Turning to the Officer she told him "Fuck You" and that all of this was her mother's fault.  Lashawn brown took Jazmyne to another room in hopes of diffusing the anger that Katharine was feeling towards her mother.  Officer Stroble then fearing the situation would get out of hand moved in to try and restrain Katharine Love.
This was not the best move for officer Stroble to make as Katharine was very aggressive and not going to cooperate.
The smell of alcoholic beverage was apparent on Katharine Love as Officer Stroble was in close proximity of  Love.
A fight began between Officer Stroble and Katharine Love.  The Officer grabbed her left hand on the wrist area and with his right hand grabbed Love's right shoulder.  He then attempted to restrain her and bring her left arm behind her back so that he could get a handcuff on her.  Love tensed up.  Pulled away from Officer Stroble and pushed him away from her.
Officer Stroble became more aggressive in his attack on Katahrine Love and forcibly grabbed Love and a body lock with one arm in a hold.  Love not being a very large female was able to once again push Officer Stroble away from her by pushing herself backwards away from the counter top.
Officer Stroble then physically lifter Love off the ground and body slammed her into the kitchen floor.
Officer Stroble then planted his knee into the back of Katarine Love. 
Love's deaf mother started to scream at Officer Stroble as Officer Stroble was abusing her daughter and being over aggressive towards her daughter which was not necessary.  Officer Stroble then grabbed Love by the armpit and was struggling to get her up off of the kitchen floor when .
 Love was now between the Officer's legs and took her leg and kicked Officer Stroble in the testicles, which caused Officer Stroble to drop and endure pain.  Officer Stroble was still able to control the situation and then placed his right hand on the neck of Love, who was trying to get her face loose from Officer Strobel's grip around her neck.
The deaf Mother Jazmyne, had her cell phone out and started to record Officer Stroble physically abusing her daughter.  She claims that Officer Stroble was shocking her daughter.  
Officer Stroble of course claims that he was not chocking Love but trying to restrain Love, and he claims that he never put his hands on Love's neck. And that he was trying to restrain her and that if she would have calmed down that this would not have happened.  

Both Lashawn Brown and Jazmyne were also trying to calm down Love.
During the struggle, Officer Stroble was able to get a radio transmission out calling for help and assistance.
At some point, Officers claimed that Love slipped out of her handcuffs, so they had to re-cuff her !
The only thing that Officer Stroble complained about was the pain in his knee, yet he never complained that he was kicked in the testicals by a woman.
Love was transported to the jail without further incident.
case#CR2018-407 prosecuted by Margaret Gallagher.
Please reload
I'm busy working on my blog posts. Watch this space!
Please reload