Billings Attorney Brian K. Kohn Allegedly Commits A Criminal Act According To The Office Of Disciplinary Counsel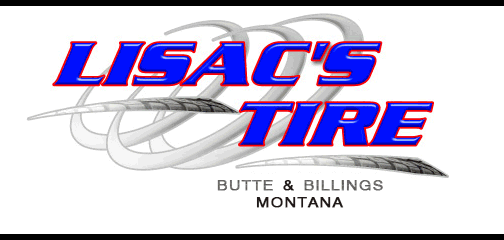 by: Donald Cyphers Investigative reporter
Syndicated by: Montana News
Billings Attorney who was suspended from practicing law twice before is now in trouble AGAIN!!
Former attorney, Brian K. Kohn had a third complaint filed against him back on April 25, 2017  by Billings resident William Beeman.
William Beeman asked Brian K. Kohn to represent him regarding a divorce case against his then wife.   
Beeman then asked Brian K. Kohn to also represent him regarding a criminal case where Beeman was arrested and charged with Assault.
According to Montana Supreme Court records, Brian K. Khon was suspended from practicing law for 60 days effective May 1, 2015. 
About a year later Brian K. Kohn was then suspended once again.
This time his suspension was to be in effect for seven months effective on Sept 1, 2016.
The case numbers for both those suspensions are PR-14-0468 and PR-15-0626
Now the third discipline /formal complaint case number is PR-17-0234
In this most recent complaint.  Brian K. Kohn was representing Billings resident William Beeman all the while he was suspended from practicing law to begin with in particular to case PR-15-0626
Attorney Brian K. Kohn alledgedly  committed a criminal act  according to the ODC, which shows that he is not fit to be a lawyer, nor is his trustworthiness credible, and his honesty lacks thereof.  Kohn violated 45-7-201 MCA and/or false swearing 45-7-202 MCA.
This is the most serious of acts, because it is criminal in nature.   But in the general allegations Brian K. Kohn according to Count (1) William Beeman paid Brian Kohn the amount of 2,500.00 back in 2014.
On Sept 9, 2014 Brian K. Kohn represented Beeman and filed for a dissolution on behalf of Beeman.
Brian K. Kohn was admitted to the Montana State bar in 1994.
Later on in the year William Beeman got back together with his wife but then later requested his disbarred lawyer, Brian K. Kohn to proceed with the divorce.  Kohn asked Beeman for more money.  Beeman paid Brian Kohn the amount of $2,500.00
Don't forget that Kohn was disciplined back on March 10, 2015  yet on February 25, 2016 Beeman was arrested and charged with assault with a weapon or aggravated assault including criminal possession of drug paraphernalia.
In neither of Brian Kohn's suspensions did he comply with giving notice to his client as required by suspended attorneys which is set forth in Rules 30 and 32, RLDE.
And Brian K. Kohn being a twice suspended attorney two different times, did not withdraw from his clients case as the record of counsel from William Beeman's divorce case and Brian K. Kohn failed to withdraw from the criminal case that Beeman had hired and paid him to represent him in those criminal charges either.
Not only did Kohn not keep his client informed of his Divorce case but also failed to keep his client informed regarding the criminal case.   Kohn failed to return phone calls and to comply with any requests from his client Beeman.
What is worse is that Brian K. Kohn failed to return unearned fees to his client William Beeman.
Now according to the ODC rules and regulations Brian K. Kohn has a duty to provide a written notice to his clients within 10 days of his or her suspension order. Kohn failed to give notice to opposing counsel or courts.
Brian K Kohn made false statements in his affidavit to the clerk of the Montana Supreme Court.  Due to that action Brian K. Kohn is now in violation of rules 3.3 (a) and 8.4(c) MRPC.
Brian K. Kohn failed to respond to the ODC when they sent a letter to Brian K. Kohn ordering him to provide a written statement in regards to William Beeman's filed grievance with 21 days. 
Brian K. Kohn completely ignored that requested order from the ODC.
So far the Complaint was filed on 4/25/2017
The service of return was filed on 5/19/2017
A Notice of formal hearing was sent for Oct 13, 2017 in Helena in front of the Montana Supreme Court.
According to actions that the Supreme Court has taken in the past, more than likely Brian K. Kohn will soon get an order from the ODC and the Supreme Court as to what will happen to him for his horrific actions that he committed to his former client William Beeman.  Basically, Brian K. Kohn was practicing law with a license that had been suspended.
Please reload
I'm busy working on my blog posts. Watch this space!
Please reload