The State Of Affairs Of Grant Morrison, The Billings Police Department And The City, Getting Worse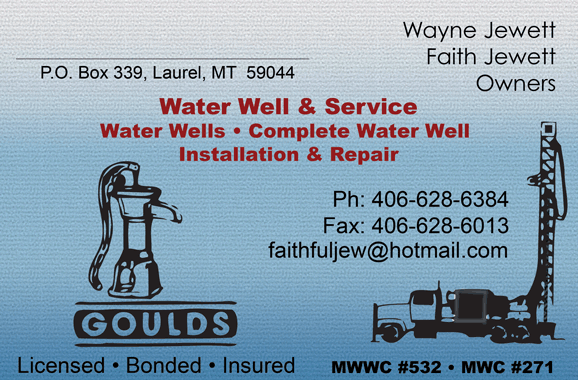 By: Donald Cyphers Investigative reporter
Syndicated by: Montana News
The state of affairs of the Billings Police Department is getting worse.   The Montana News have obtained Court documents that reveal that the City of Billings is making all type of excuses in an attempt to justify the actions of Officer Grant Morrison, yet at the same time they are faced with the proof of Grant Morrison illegal activities.
Yet the Chief of Police Rich St. John continues to lie to the public.   How sad.
The City of Billings is trying to convince the court and the public that they have qualified immunity and that there was no violation of any constitutional rights of the now deceased Richard Ramirez.
to bolster their legal position the City of Billings is leaning on the Scott v. Henrich case that was out of the 9th circuit court back in 1994.
The City and St. John  are stating to the public and the court that Richard Ramirez contributed to his own "injuries, if any".    What a horrible statement by Billings Police Chief Rich St. John.  
Based on that comment, Chief Rich St. John would not know how to tell the truth if his life depended on it.   
The legacy of Chief RIch St. John is crumbling right in front of him due to his own actions and the lack of any actions to fire Bad cop, Grant Morrison.  The problem with the cops start at the top.
The City of Billings and Chief Rich St. John  allege that the city is not responsible for anything that night when Grant Morrison shot and killed, Richard Ramirez that fateful evening.
St John alleges that he is not proximate or legally caused or by omission any act against Richard Ramirez but rather the proximate cause and legal result of the acts of Richard Ramirez's own conduct, negligence and fault of conduct of his own actions, (Richard Ramirez).
Don't forget public, if you take a look at the video of the shooting, you will see that it was Grant Morrison who did ANY actions, Richard Ramirez was doing nothing but sitting in the back seat of the car that he was riding in. 
Clearly if any of the public gets the chance to be a jury member on this case, the horrible video of Officer Grant Morrison killing of an innocent man should weigh heavy in their mind when deciding if the City of Billings, Grant Morrison and St. John will be held accountable.
What makes every one in the public just sit back and shake their heads in disbelief is  when Billings Police Chief Rich St. John, Grant Morrison and the City of Billings is alleging.  They are all claiming that the imposition of punitive damages against the city defendants would be a violation of its federal and state constitutional rights and that this would open them up to excessive fines and punishment.  So what, Officer Grant Morrison killed an innocent man, that is called MURDER.
WHAT ABOUT RICHARD RAMIREZ'S  RIGHTS TO LIVE AND NOT BE MURDERED BY GRANT MORRISON?
Talk about calling good evil and evil good. 
It is evident in their statement, "The City Defendants deny that they are liable for any damages claimed by the Plaintiffs."
Then we have  Officer Grant Morrison stating, the he "Denies general and specifically each and every allegation set forth in the Complaint."   The public expects Officer Grant Morrison to lie, to deny, to deflect, to deploy the blame game, to point fingers at Ramirez instead of admitting to the fact that he murdered Richard Ramirez in cold blood.
Morrison intends to avoid a situation where the Ramirez estate might wrongfully infer an admission where one was not intended.  WOW what BULL, Grant Morrison do you honestly believe that? 
Then Officer Grant Morrison stated that he was acting in the course and the scope of his employment during the events that night when he shot Richard Ramirez.
Is not following proper protocol and waiting for back up to arrive not part of his duty or in the scope of his employment in these types of situations?   Apparently not according to Grant Morrison.  Grant Morrison is legally considered a public figure holding a very public job.
This is the end of article 11 of 35 articles that the Montana will be publishing.  An educated public makes an informed jury.
Please reload
I'm busy working on my blog posts. Watch this space!
Please reload