Orleans Bail Bondsman And His Secretary Guilty For Running A BailBonds Bribery Scheme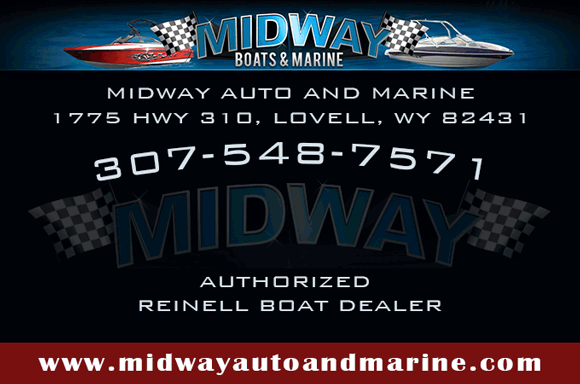 Syndicated by: Montana News
U.S. District Judge Ivan L.R. Lemelle sentenced JOHNSON to 74 months imprisonment, followed by 3 years of supervised release. Additionally, Judge Lemelle ordered preliminary forfeiture in the amount of $1.2M, forfeiture of the 536-538 Broad Street, and a $600 special assessment. Last Wednesday, August 23, 2017, U.S. District Judge Ivan L.R. Lemelle sentenced SPELLMAN to 5 years of probation.
According to the court documents, JOHNSON operated as an unlicensed bail bondsman between 2003 and 2013, accepting money from customers in exchange for getting Orleans Parish Prison inmates released from jail, in violation of state law. To circumvent the prohibition against unlicensed individuals operating as bail bondsmen, JOHNSON, SPELLMAN, and others operated under the licenses and contracts of paid employee bail bondsmen.
Certain employees in the Orleans Parish criminal justice system were corruptly paid by JOHNSON, SPELLMAN and other to release inmates on their own recognizance, to provide and alter information in protected computer systems, and to make false certifications on official bond documents.
Specifically, JOHNSON, SPELLMAN, and others made cash payments to three deputy clerks in the Clerk's Office of the Orleans Parish Criminal District Court in order to obtain documents and information, including sensitive and official-use-only information, from protected computer systems servicing the criminal justice system.
This information was valuable to bail bondsmen who were seeking to post bonds for inmates and to address bond forfeitures. At JOHNSON's request, these clerks also delivered to him official bail bonds that had been typed, signed, and certified by a bond clerk without having been signed by a bondsman.
This permitted JOHNSON himself to sign the names of his licensed employee bondsmen to the bail bonds without the knowledge or involvement of the bondsmen.
Additionally, JOHNSON paid bribes and kickbacks to a deputy clerk at Criminal District Court who worked as a deputy at CINTAP. CINTAP is an office located in the Orleans Parish Prison's Central Lockup where one or two deputy sheriffs on shift received and processed telephone orders from judges and other appropriate elected officials to release pre-trial prison inmates on their own recognizance, or to reduce or otherwise alter inmates' bail amounts or bail status.
Between 2008 and March 2010, JOHNSON often provided names of pre-trial inmates to the deputy clerk, who would then cause the inmates to be released by creating false paperwork and entering false information into the protected Sheriff's computerized system to make it appear as though a judge had called in to order a recognizance bond.
In most cases, these were inmates whose associates or family members had gone to JOHNSON as customers and paid him to bond the inmate out of jail. In exchange, JOHNSON paid the deputy clerk cash for securing the releases. JOHNSON paid the clerk between $6,500 and $15,000, and paid bribes and kickbacks to a variety of public officials totaling approximately $95,000 and $150,000.
After the scheme was unearthed in 2010, JOHNSON perceived that law enforcement agents were investigating his illegal bonding practices.
Together with SPELLMAN and others, JOHNSON sought to obstruct the investigation by instructing other persons involved with his bail business to lie to law enforcement should they ask what JOHNSON did there.
Employees were told they should say that JOHNSON was merely the janitor, or that his primary role at the office was cleaning up and sweeping, and that he did not sell, solicit, or negotiate bonds, and that he was not the primary operator of the bail bonds business. Several of these individuals subsequently repeated this lie to agents of the Federal Bureau of Investigation. JOHNSON himself lied to FBI agents during an interview on March 20, 2012, and SPELLMAN lied to FBI agents during an interview on December 13, 2012.
Please reload
I'm busy working on my blog posts. Watch this space!
Please reload