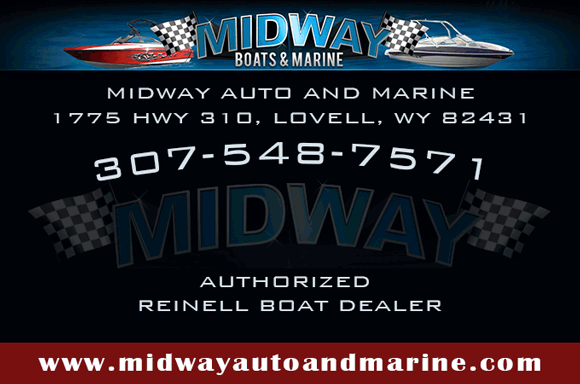 Syndicated by:  Montana News
The Big Horn Basin TEA Party (BHBTP) has been sending out frequent updates on HB137 and other gun rights issues. The BHBTP has not changed our focus to strictly gun legislation and gun rights. However, we are and will continue to be about preserving all of our rights as defined by the United States and the Wyoming State Constitutions. So please understand why we are bringing these firearm issues to the forefront. The erosion of our rights is not similar to the loss of  privileges. Thus, the importance of preserving our rights by being vocal, informing our readers, and discussing amongst ourselves of the attempts being made by some of our elected officials to erode those rights. With that in mind consider the recent confirmation hearing of Judge Gorsuch and Senator Feinstein's (D Ca.) comments about the Constitution,  "I firmly believe the Constitution is a living document that evolves as our country evolves." 

Recently, Governor Mead recently vetoed a bill which would have repealed gun free zones in Wyoming. The bill is called House Bill 137 (HB137) Wyoming Repeal Gun Free Zones Act. After passing the House and the Senate it was designated as House Enrolled Act 107 (HEA107) and sent to the governor for signature, veto, or left to become law after fifteen days. Mead chose to veto it. So when you see something in this newsletter mentioning HEA### (HB###) know that they are referring to the same bill, an HEA prefix indicates it was sent to the governor for signature.

At the bottom of this newsletter is Governor Mead's letter to the Secretary of State outlining his reasons for vetoing HEA107(HB137). We were unable to format the original letter and its enclosure into this newsletter as it is in a .pdf format. Thus we've inserted a text format minus the enclosure in our newsletter. If you desire a .pdf copy of the letter and the enclosure email us at BHBTEAP@gmail.com and we will send it to you in a separate email as an attachment. 

Also, we did contact the governor's office in an attempt to gain some insight and asked about the governor's rational for vetoing this bill. The staffer advised me he could not answer our questions, but informed us he would pass our name and telephone number onto Mead's policy advisor, that was March 17th. Needless to say we're still waiting.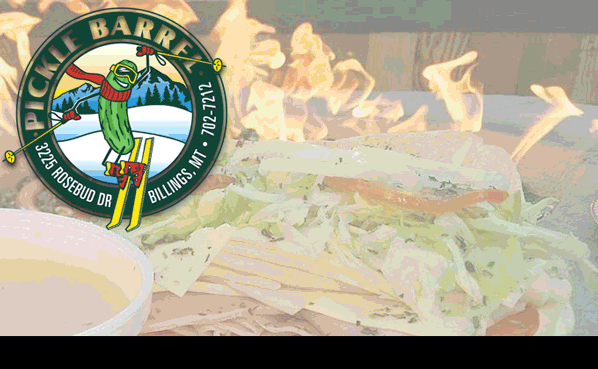 As you read the letter observe how Mead tries to justify his "fiercely protective" posture of the Second Amendment by documenting his previous actions/accomplishments. He goes on to talk about how he is signing HEA93 (HB194) the school safety and security bill into law. HEA93(HB194) allows local gun control administered by school boards all in the name of protecting the children. It really is a hollow law and depends upon volunteer school staff to obtain a concealed carry permit, attend non-standardized training, and carry a non-standardized firearm and ammunition to work each day. Furthermore, the pass or fail feature of the law is if that staff member should decide to carry a firearm to work that day.

There is no requirement for the "trained" and "authorized" employee to bring their firearm to work or to react when a threat is present.
 
Next we have HEA120(HB231) which allows convicted felons to possess antique firearms. Okay, we get it! Why should a white-collar, non-violent felon be denied a firearm, but violent felons?  Some people say the 2nd Amendment should be interpreted from a time period when it was drafted and everyone desiring to carry a firearm should have to carry a black powder gun. Remember, at the time of the Bill of Right's creation only law abiding citizens had the right to possess firearms, there were no felons at the time because they were usually executed upon conviction. Did the firearms of that period do a poorer job of injuring/killing people? Well Matt Mead made that test a reality in Wyoming. In essence, the Governor of Wyoming places more trust in a violent convicted felon than a law abiding citizen.
 
Mead has denied every law abiding citizen, in Wyoming, who possesses a concealed carry permit the opportunity and the right to carry a concealed firearm in a "gun free zone" right after allowing violent felons to possess antique firearms.
 
Mead goes on to attempt to justify his rational for vetoing HEA107(HB137) by stating the act removes the ability of local elected officials to govern the carrying of concealed weapons into local meetings and events. What the hell is he talking about? Local elected officials do not have that authority now! State law prohibits the carrying of concealed firearms into government meetings. Once again, Mead is pitching local gun control as if it already exists on a governmental level.

Mead then mentions the Wyoming Association of Municipalities (WAM) opposing this bill, HEA107(HB137) on the basis of the loss of local control (local gun control). In fact, we mentioned WAM's position on these bills in a previous newsletter alert. What about our RIGHTS!  By the way, WAM is a member of the National League of Cities (NLC). The NLC is affiliated with former New York City Mayor Bloomberg, a well known gun abolitionist. 
 
Mead closes his letter by stating the bill was murky. He adds the Legislature should make this a topic of interim study. Newsflash Mead…… the next legislative session is a budget session…… does he really think this bill will have any traction in that session? Me thinks not.

Representatives Court (HD24), Northrup (HD50) and Senator Coe (SD18) spoke on a  local radio show in Cody on March 20th Northrup mentioned that he tried to make an amendment to HB136 to give local control (local gun control) regarding campus carry. Coe chimed in that his emails were running 6:1, then he said 7:1, against campus carry. Funny thing is he told one of his constituents on February 24th it was 3:1 in opposition. So what was it really Hank? How about making your emails available for public inspection? 

Coe then tries to use an example of everyone in the stands of a football game being armed and tempers flaring and the consequences of such a thing.  What about the person(s) who doesn't care about the laws in place preventing law abiding citizens from carrying lawfully and does so unlawfully with a nefarious intent. Are there metal detectors / security at football games preventing criminals from committing crimes against unarmed citizens in the stands, players on the field, etc…? No there aren't, and law abiding citizens are legislatively prevented from being able to exercise their rights to protect themselves and their loved ones.

Court, Northrup, and Coe all voted against HB136 Campus Carry. By the way Northrup got a B rating from the NRA and Coe got an A rating. Court never filled out his NRA questionnaire, kinda like his campaign finance report.
 
As to HB137, Coe stated he voted for it. Well if you read the digest of the bill he attempted to eviscerate it before succumbing to pressure to vote for it.. Northrup chimed in that he voted for it also, so did Representative Scott Court. However, Court forgot to mention he voted against it before they voted for it. Court was lost in space and unable to articulate a reason why or why not. Once again, local gun control!  Coe mentioned it was easy for his friends to put a check mark next to their 2nd Amendment vote, that appears to be the case with these three. Coe also mentioned that if the new elected were unsure of how to vote, they should just follow him.
 
What's more is Mead waited until after the session closed to veto HEA107(HB137) denying the opportunity for an override opportunity by the Senate and the House.
 
He either forgot or worse ignored the fact concealed carry permit holders have received training, have been finger printed, have received background checks, and have been issued a permit from the State of Wyoming after being investigated by a police department, a sheriff's department, and the division of criminal investigation.
 
Mead denied the citizens of Wyoming their LIBERTY. Don't forget this should Mead have future political aspirations. That's another story, stay tuned.

If you thought Mead was alone, he's not. Recently, the Governor of South Dakota did the same thing. Read the following link:
South Dakota Governor, a Republican and NRA Member, Vetoes Bills to Relax Gun Rules http://www.governing.com/topics/public-justice-safety/tns-south-dakota-guns-daugaard.html




MATTHEW H. MEAD                                                      2323 Carey Avenue
GOVERNOR OF WYOMING                                              CHEYENNE, WY 82002
 
                                             Office of the Governor
March 14, 2017
 
The Honorable Edward F. Murray, III
Secretary of State
2020 Carey Ave 6th Floor
Cheyenne, WY 82002
 
Dear Secretary Murray,
I have vetoed House Enrolled Act (HEA) 107, original House Bill 137, Wyoming Repeal Gun Free Zones Act.
 
We, as a nation and in Wyoming, have been fiercely protective of our Second Amendment rights for more than two hundred years. The right to bear arms is an important individual right and key to Wyoming heritage and culture. Over the years, I have instructed the Attorney General to weigh in on ten national challenges to protect the right to keep and bear arms (see attached). I have worked to recruit and welcome gun manufacturing businesses to Wyoming. These companies have chosen Wyoming in part because of our strong Second Amendment stance.
 
My support is further underscored by actions I have taken to sign and implement the following laws:
• 2011 SEA 70 authorizing the concealed carry of weapons without a permit within existing provisions of the law.
• 2011 HEA70 allowing the use of defensive force to protect one's home also known as the "castle doctrine."
• 2013 SEA 78 authorizing the use of silencers while hunting.
• 2016 HEA22 allowing Wyoming military members to apply for concealed carry permits without physical presence in the state.
• 2016 SEA 13 making firearms exempt from execution attachment by court order in bankruptcy and civil judgment actions.
 
This session I will sign HEA93, school safety and security. This law allows local school boards to authorize employees to carry concealed deadly weapons under well thought out conditions. I will also sign HEA120, allowing felons to possess antique firearms.
 
PHONE: (307) 777-7434                                                      FAX: (307) 632-3909
 
   
Secretary Murray
March 14, 2017
RE: veto of House Emolled Act (HEA) 107, Wyoming Repeal Gun Free Zones Act
Page 2
 
In reviewing HEA107, I hear many interpretations as to what it would or would not accomplish. There is, however, uniform agreement that this act removes the ability of local elected officials to govern the carry of concealed weapons into local meetings and events. We place great value on government closest to the people, in cities, towns and counties. In fact, I note the Wyoming Association of Municipalities opposes HEA107, particularly the loss of local control. It is important to point out that this bill has not altered legal "open carry" of firearms in meetings.
 
The language regarding concealed weapons at legislative meetings differs from language used for local governmental meetings and all other government meetings. The Legislature creates a greater likelihood that concealed weapons are barred from its meetings as opposed to other public meetings. I am not certain the Legislature intended to have greater restrictions for concealed carry in its meetings versus, for example, a county commissioner meeting. If that was the intent, an explanation is necessary as to why. If the bill is suited for local government, why not for the legislative body?
 
This bill is murky. A law of this import must be thoughtful and clear - not subject to question or misinterpretation. Supporters of this bill suggest that this approach, when implemented in other  states, has made public and government entities safer. Detractors argue it makes people less safe. Repeal of gun free zones should have the benefit of a full review by a joint legislative committee during an interim period between sessions. This allows for full discussion and involvement of the public - in particular an opportunity for local governments to weigh in on the issue. I encourage the Legislature to make this a topic of interim study.
 
Sincerely,
 
 
Matthew H, Mead
Governor
 
MHM:dp
 
Encl.
 
cc: The Honorable Eli Bebout, President, Wyoming Senate
The Honorable Steve Harshman, Speaker of the House, Wyoming House of
Representatives
Matt Obrecht, Director, Legislative Service Office
Please reload
I'm busy working on my blog posts. Watch this space!
Please reload