The Headaches For Democrat Jessica Karjala Will Never CEASE And DESIST As Long As She Keeps Up The Damsel In Distress Act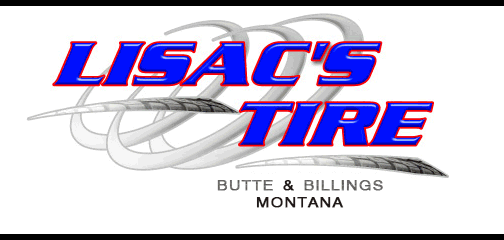 by: Donald Cyphers Investigative Reporter
Syndicated by: Montana News
It seems the adage of "Do unto others as you would have them do unto you" might hold more than a little irony for Jessica Karjala. In an on the record interview with Last Best News she is cited as having said the following:
"A political candidate in Billings has threatened his opponent with a defamation lawsuit over remarks she made while campaigning for the House District 48 seat she now holds.
Jessica Karjala, D-Billings, told the crowd on Monday at the Greater Yellowstone Central Labor Council Labor Day Picnic that she had received a cease-and-desist letter over the weekend from a Billings law firm threatening a lawsuit.
"I'm very stressed out about it," she said in a telephone interview on Tuesday."
*Quoted from http://lastbestnews.com/site/2016/09/billings-legislator-threatened-with-defamation-suit/
Only a few short years ago, it was Jessica Karjala filing a cease and desist letter of her own. She wasn't trying to defend herself from a political foe at the time. No, her foe was a much more worthy adversary for her attentions. An autistic man whom she served under on the board of a local nonprofit company: Guardian Spirit, inc.
In this cease and desist letter it is stated that Jessica Karjala is worried about her personal and business reputation. That is her rationale for filing it.  It occurs to me that Robert Saunders was most likely worried about both of those things as well due to out of context comments being used to slander him.
It was after the cease and desist letter was filed, that Marcus Morris wrote:
http://www.topix.com/forum/city/billings-mt/TI8K0B0Q90N7003FR
http://www.topix.com/forum/city/billings-mt/T3PQDSIMA1S7O77FS
I suppose one could understand Jessica Karjala's intense fear about the damage to her reputation if she didn't muzzle this obviously dangerous opponent. After all, she had dreams and aspirations of taking her blogging to the next level and becoming a politician.
The "dangerous" and "unstable" autistic man has stated in the past that he believed Jessica Karjala to be the primary instigator in the breakdown of his board of directors. In fact, it was a claim that Jessica Karjala made to this board that she felt unsafe around the autistic man that caused them to regard him as a potential danger.
While any person's fear and perceptions should of course be taken into account, one can't help but wonder about her reaction. After all, this is a woman who claims to be on the side of the disabled community, to understand their needs and who champions their rights.
While we may never know what caused such heart rending fear in the heart (or absence of a heart as the case may be) of
Jessica Karjala we can state as fact the following:
 Marcus Morris has never:
Been incarcerated for any reason

Had any interaction with law enforcement other than a parking ticket

Has Aspergers Syndrome a type of high functioning autism.

Has no record with friends and family of having ever been aggressive or threatening other than with facts and words.

Had managed to socialize and interact well with the board of directors before she joined the board.

Is extremely verbal and communicates very well with the exception of understanding and decoding nonverbal signals.
With these facts in mind, what could have made this man such a threat to Jessica Karjala?
When asked for his opinion, Marcus Morris replied:
"At the end of the day, I think it came down to the fact that I kept moving her from the spotlight. She was bumped from a television interview in favor of me and she wasn't getting the attention she craved. That is however just my opinion."
We have been very curious as to what Jessica Karjala's function on this board was. After all, she was brought on board as a nonprofit consultant and grant writer. What grants did she write? What value did she add to the nonprofit company? How did she, as someone familiar with those with special needs work towards bringing cohesion to the boardroom?
The most serious question of course is: How can a woman who claims that working with one autistic man was something that made her fearful for her safety be the type of person who wants to work on behalf of the entire disabled population?
Ask yourself this question:
Does it make any sense at all that Jessica Karjala would be afraid of receiving a cease and desist letter since it was something she was very comfortable sending herself to a member of the special needs community?
Please reload
I'm busy working on my blog posts. Watch this space!
Please reload